News
Archived from 2009
So Long 2009...
Thanks to each of you for making 2009 a year of discoveries, friendships, and so much more.

I thought it would be nice to close the year with a few recent photos.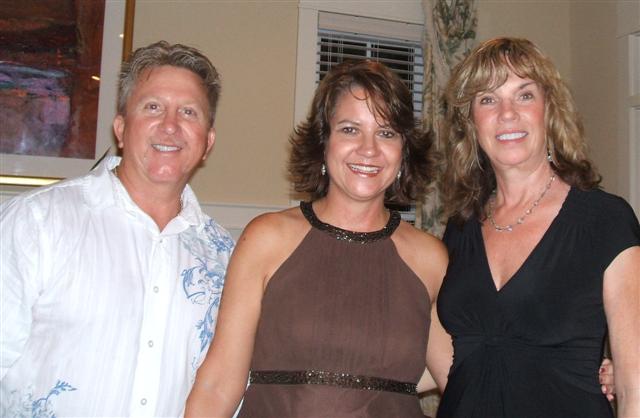 I was honored to be ask to preside over Ken & Lisa's commitment ceremony.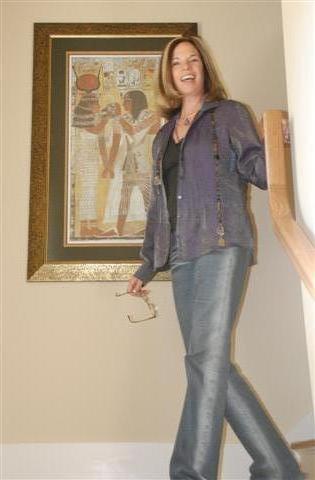 2009 was also a year of many special day retreats. This photo comes from one of my chakra retreats as I was welcoming in the attendees,
unaware that one had a camera!
May 2010 be beyond our wildest dreams.
TV Interview:
I shared with you a couple weeks ago that I was asked to be part of 30A TV's morning show. The video has been posted online!
It was a lively chat, and I enjoyed being part of the wonderful program.

(It appears that 30atelevision.com is updating their website, so if you have trouble watching the video try here instead.
It may take a few moments before the video is able to play.)
Radio Show Interview:
I was interviewed by Paul Lamb for his radio show last week. The entire interview can be listened to online.
Paul shared some lovely words with me via email after the show:
"I was with three friends, and We listened to the show together, something I have not done before, listening to the show with others. They were deeply and profoundly moved by what you had to say, as was I. For me listening to a show is a different experience than hosting. By listening with my friends and seeing and hearing their reactions and my own, I more clearly understand how special what you are doing is. I to commend you on your outstanding work and the clarity with which you express yourself. All of us really related and connected with to you. I said to one of my friends this is the future of healing.

I believe the show is a paradigm shifter; that it is the most significant show that I have been involved in yet, in three years of doing this show."

---
Big Announcement Time:
They are finally here! 'Wellness Wisdom,' my first book, is here and ready to be shared with each of you. It is painless and secure to order them online through my website. I have even set it up so you can let me know who you want it signed to.

In 2007, I was diagnosed with breast cancer, and 'Wellness Wisdom' covers my healing journey. The day after my cancer diagnosis, I embarked on the path of healing herself without medical intervention. In my book, I share all that I learned along my journey, offering hope and guidance to those that are afflicted with breast cancer or other diseases. Primarily, it is a reference book that gives the 'how to's' of natural health and healing from spiritual aspects of healing, diet and nutrition, to holistic healthcare practices and protocols. The goal of the book is put all the information that I worked to discover in one place.
---
March 2009: March is looking like it is going to be on busy month! Keep up with were I am and were I am going on the upcoming events page.
A client of mine, Sara, wrote a beautiful letter about our work together that she wants me to share with you. We have been doing sessions over the phone, and I am honored to work with her. Read her letter here!
What a great start to the New Year!

My weekly internet radio program is still going strong. You can join me live every Tuesday, or stream later at here.

TBD 2009 - Wellness Wisdom Book! It is in the works and reaching closer to the finish line each day. I can't wait to be able to share this information with you!
March 21 & 22 - Unlimited Horizons Metaphysical Fair - should be a lot of fun this year! http://unlimited-horizons.org/

New article is posted on The Fabulous Woman every month!

I added video testimonials on my website view it here.