News
Archived from 2010
Winter Wonder Land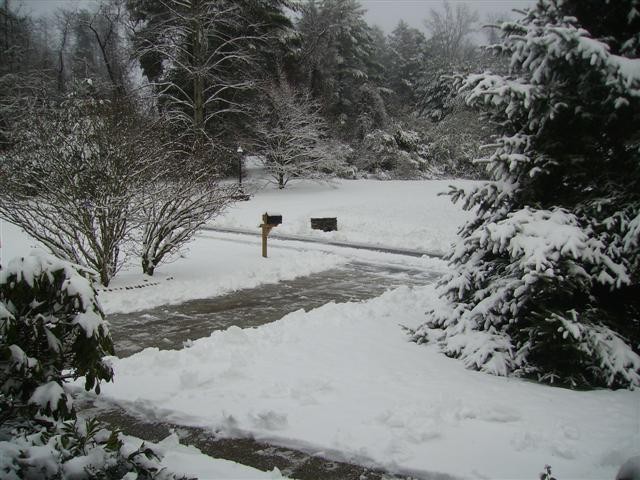 Season's Greetings from my snowy doorstep!
I am happy to report that even though I moved to an area where I knew no one, it is where I am supposed to be. Simply put, when you follow your heart and soul, it always works out. Many have been surprised that I am living in Hendersonville, North Carolina versus the metaphysical hub of Asheville. I am here because I was guided to live here. After I arrived and unpacked, my meditation guidance told me that I was to open up this area with the light of my work, and that it was already happening.

I have been repeatedly welcomed and helped here in so many ways. Many have told me that no one in the greater Asheville/Hendersonville area works like I do. Over the last 3 weeks, I have had my first 3 speaking engagements with wonderful success and acceptance. People are offering to help market me in wonderful and creative ways, and are networking for me like crazy. I am also being considered as a keynote speaker for a Wellness Conference on Breast Cancer in Las Vegas. My radio interviews with FM radio as well as internet radio are increasing.

All of this is a sign that I am where I am supposed to be. If only we could stay out of our worried mind (stay out of our own way), and follow our heart and soul, all would ALWAYS work out! Much love to both my old friends and my new friends.

Allow Spirit to lead you! Love – Alice
---
More Photos - More Fun!
I am certainly enjoying the hiking trails and waterfall trails in North Carolina. I always am renewed and recharged when I spend time in nature, but this energy feels especially good to me. It reminds me of where I grew up in upstate New York, where I played and hiked in the woods all of the time.
I hope you enjoy these photos of some of my adventures.
For those who have not tried guided meditation, events, or sessions over the phone, you are missing out!
The feedback from participants has been very positive.
I am always a phone call or an email away!
---
Whew!
I have made it safe and sound to North Carolina. If you would like a phone session, I have limited openings starting the week of September 20th. I may be further down the road, but I am still here to support, guide, and assist you. Phone sessions are just as effective as in-person sessions. If you have any hesitation, just contact me and we will work it out.

Speaking of which; I am keeping my same email (alice@healingpath.info) so feel free to contact me at any time.

Below are some pictures that were taken during a road trip to find a proper place to settle into. This location is only about 30 minutes away from where I am putting up my feet. I am looking forward to further exploring it - both physically and spiritually - in the coming weeks.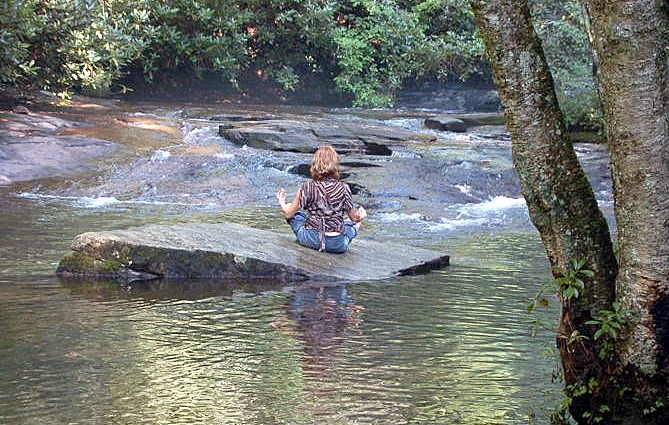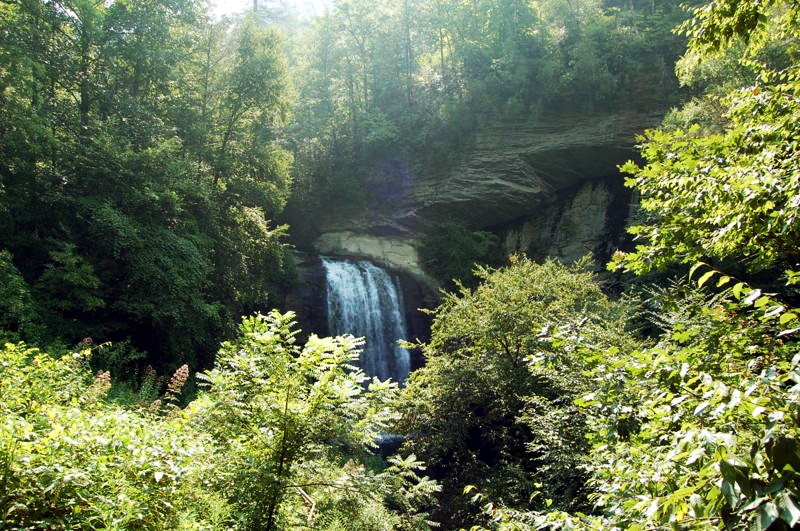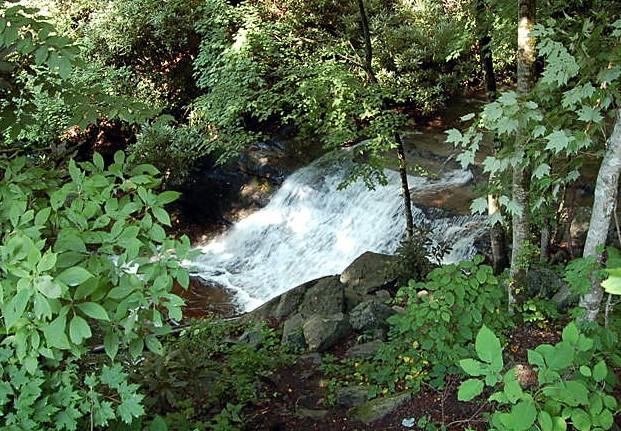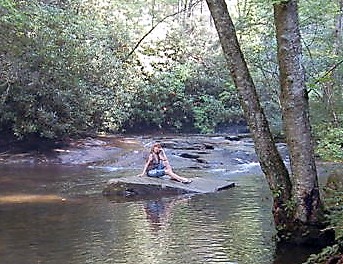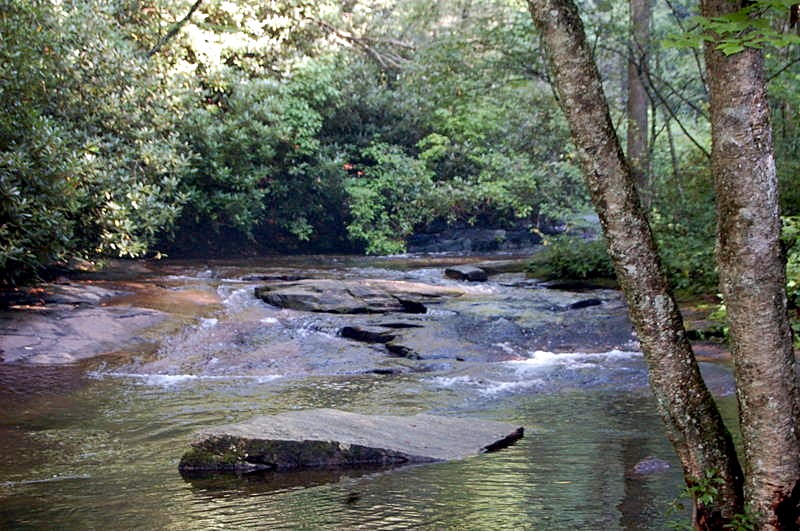 ---
Big News!
I have some important news to share: I will be moving (at least temporarily) to North Carolina! As most of my work is over the phone I would be honored to continue to support you with my practice via phone sessions. The same work is accomplished as if we were together in person, with the same results. Please feel free to continue to stay in touch through email and the phone. I love getting updates on how each of you are doing! Additionally my assistant, Nikki, is looking into technology that can affordably be used to continue monthly guided healing meditations, workshops, and other group work. We would organize it so each event would have plenty of wiggle room to connect with one another, share updates, and be supported by the group. As soon as this established I will pass along the details.
Why am I moving? Over the past several months I have been guided that it is time

for

deeper work with the planet and to start another book. I have been inspired to seek the energy of the mountains for this phase of my work.

During

a recent trip to North Carolina, I located a rental home that had my name on it (so to speak). S

o

, I have decided to move there for at least a year and enjoy a new adventure in my life. I am vibrating higher already, just by making this decision by listening to and following my heart!
The official date of my move will fall in mid-September. I look forward to continuing my relationship with each of you and supporting you on your spiritual path.
---
Circle of Life Expo

With spring comes wonderful festivals and expos. I recently participated in the Circle of Life Expo, and shared a booth with Ms Sarah Christopher.
Here we are at our booth!