Living with Trust: Guidance for Your Life's Journey by Alice McCall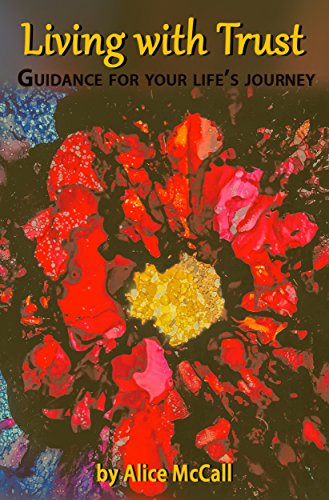 Living with Trust offers a practical and proven view on how to leave your fears behind and fully embrace trust.

Experience an inspirational and practical book that guides you through the steps of Living with Trust. It is a clear road map on how to trust the power of your intentions, how to step out with courage on a new path, and how to quiet the constant worrying inside of you.

Throughout author McCall's life, she continually was faced with situations where she would have to choose between staying frozen in fear or moving forward with trust. Choosing fear is a habit way of life and can be difficult to change. In this book, McCall shares how she learned to move past fear to fully embody trust – helping you do the same. All of the wisdom and knowledge learned from her personal trust journey, and the journeys of her clients, are concisely shared in this easy to read e-book.

Includes inspiration and information on:
•Why internal wisdom is better to trust than mental beliefs.
•The importance of surrender and how to do it.
•Steps for effectively setting intentions and allowing them to manifest.
•How to trust your inner self
•Why discernment is key to fully trusting.

Order your personally signed copy for $9.99.



Living with Trust is a must have for all. Those who are starting to focus on personal growth concerns, as well as those who are well along on their path, can benefit from the practical insights found in this book.

Embarking on a trust journey will help you if you are struggling with life changes, unsure of your path forward, or feel increasingly agitated from your fears and worries. If you long for true peace and guidance – this book will help you discover a new way of living. Living with Trust.

Also available as an e-book on Amazon - or print on demand from CreateSpace.