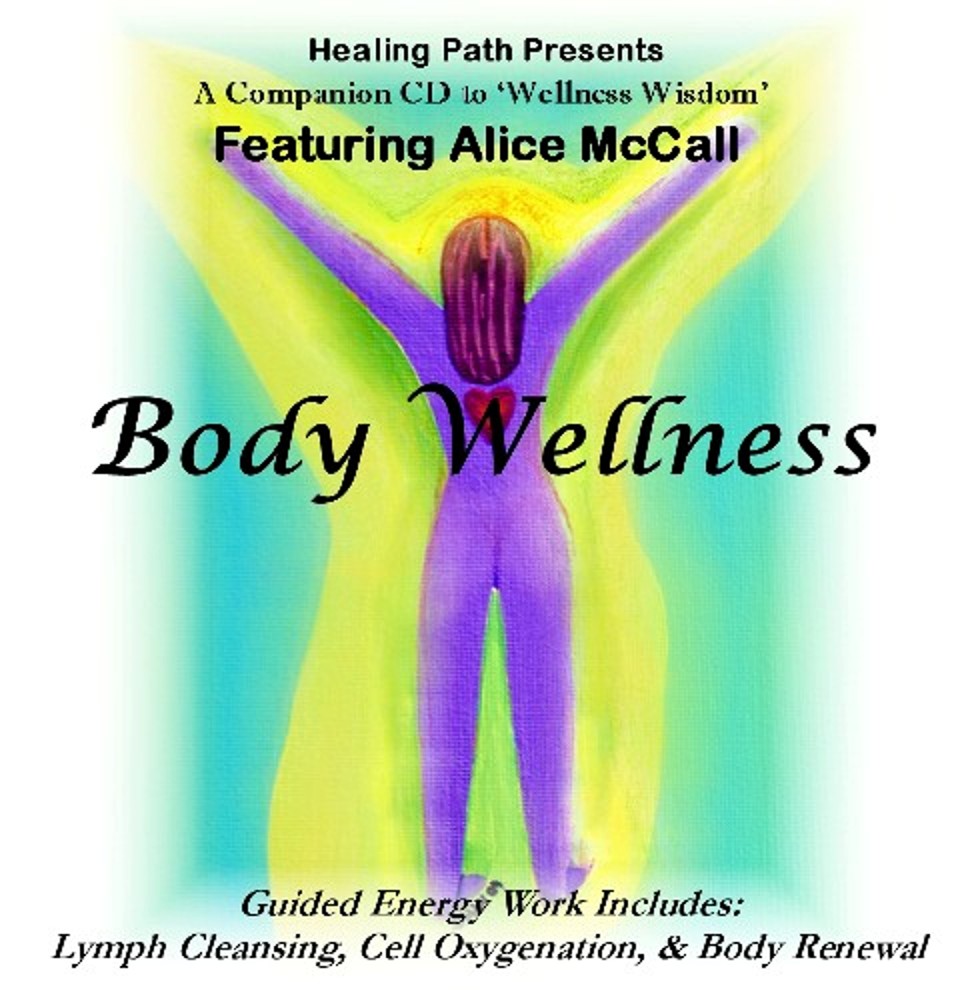 Body Wellness helps maintain and transform your physical being. Featuring guided exercises aimed at health maintenance, anti-aging, as well as healing support; the listener's lymphatic system, cell health through proper oxygenation, and emotional wellbeing are all addressed in this CD.

This CD combines energy work and guided meditation, which has many benefits for the mind, body, and spirit, including reducing stress, enhancing your immune system, and achieving balance in our busy world. Be guided through a meditation that allows you the opportunity to just relax and enjoy the experience.

In 2007, Alice McCall was diagnosed with breast cancer. Through utilizing a variety of holistic tools, energy work, and diet changes she healed herself of cancer. This journey inspired her to write 'Wellness Wisdom,' as a reference book for others interested in seeking health through alternative means. 'Body Wellness' brings to life some of the energy work exercises explained in 'Wellness Wisdom'.

The CD features guided energy support of key areas pertaining to health including; Energetic cleansing of the lymphatic system, breath work aimed at cellular oxygenation, and helping the listener receive transformation through the healing energy of love.

Looking for health maintenance, anti-aging, and healing support? Get all that and more from Alice McCall's 'Body Wellness' CD.