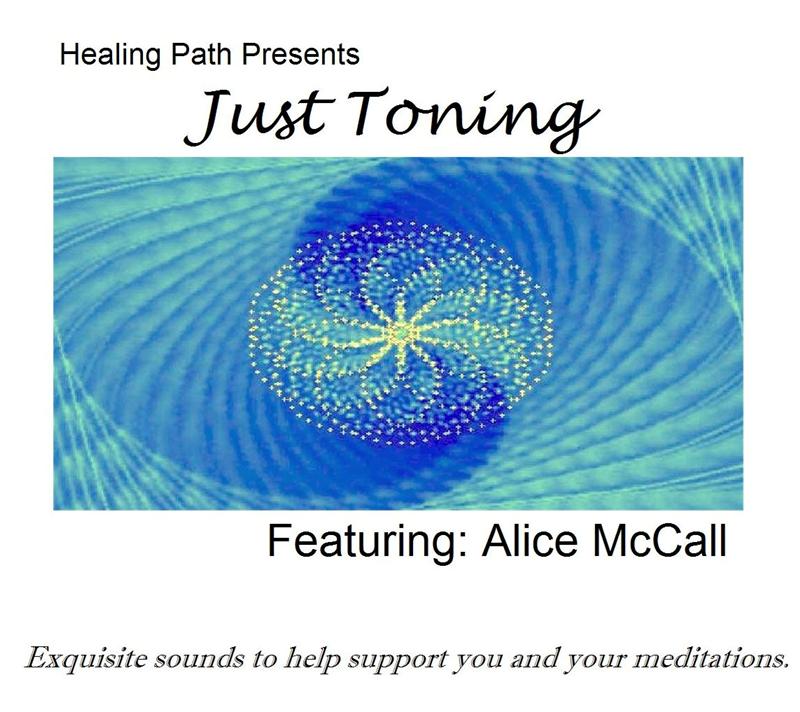 A full 46 minutes of healing tones to help you sink deeper into your meditations.
Create your own meditation experience with this un-guided CD.

Meditation has long been used as a tool to balance the mind, body, spirit connection. For people that have busy, always thinking minds, meditation is an opportunity to slow down, and listen to your inner voice.

McCall's meditation features a technique called toning. Using her voice, she holds and sometimes manipulates a note. Each sound corresponds with specific energies or chakras. Toning also helps to run energetic interference with the listener's active mind and thoughts; allowing them to stay centered and in the moment of the meditation.

Alice's powerful sound vibrations will facilitate a one-of-a-kind experience for you! Alternatively, use this CD to transform the energy within your home to one that is lighter and more positive.